OpenSpectrumUK


OpenSpectrumUK is an ad hoc coalition of non-profit organisations engaged in community wireless networking and the promotion of license-free access to the public airwaves. The availability of spectrum for license-exempt use has enabled us to develop cost-effective, user-owned networks to provide Internet access and localised information services for the benefit of many thousands of UK residents.

Informal has joined OpenSpectrumUK in submiting comments to Ofcom's Spectrum Framework Review consultation which closed Tuesday 15th Feb 2005 and will continue to work with the group to promote license-exemption in the public interest.

http://openspectrum.org.uk
Full response document



comments? |

Wireless London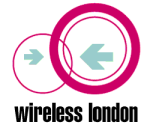 In the last five years usage of wireless networks worldwide and in the UK, especially in London, has grown enormously. Community networks, commercial providers and public sector initiatives have been turning to this now-generic technology to provide themselves with local, low-cost networks. As this technology hits the mainstream, expanding the potential scale and utility of these networks, the Wireless London addresses the creative possibilities, policies and practicalities of Wireless London.

The project follows on from the The State of Wireless London and The Wireless Event projects.


http://wirelesslondon.info


comments? |

The Wireless Event
Wireless LAN usage has grown enormously in the last few years in London. Freenetworkers, commercial providers and public sector initiatives have been installing and using the technology. As WLAN hits the mainstream, a wireless festival that addresses usage of the emerging medium is proposed. This article looks at some recent wireless events that have taken place over the last 3 years and their formats and makes a proposal for the structure of a WLAN event in London for 2004/2005.

The Wireless Event

http://informal.org.uk/people/julian/publications/the_wireless_event/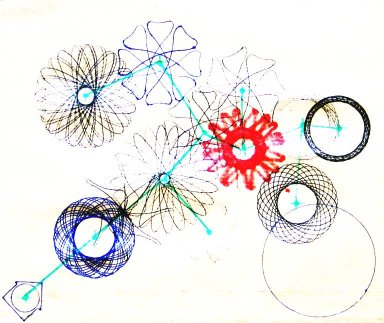 comments? |

The State of Wireless London
This study looks at how wireless networking (WLAN) in London has developed over the last three years from hacktivist pastime to mainstream pursuit. Comparing networks built by freenetwork groups, commercial hotspot providers, and public sector initiatives the study also examines the sales and uptake of WLAN equipment and makes some direct measurements of wireless activity in the Greater London area. Finally the study looks at the development of WLAN in the home and makes a recommendation for a Wireless Festival for London in 2004/2005.

The State of Wireless London

http://informal.org.uk/people/julian/publications/the_state_of_wireless_london/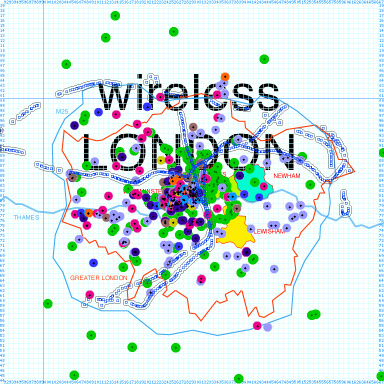 Read More... | 3 comments |

Wireless Networks as a Low-Cost, Decentralized Alternative for Developing World
Tomas Krag talks at the O'reilly Emerging Technology Conference (Wednesday, February 11 ) about the Wireless Roadshow project.

Billions of people in the world have never been online. The Internet as a technology is a elitist tool, reserved for the few and unreachable by the many. This is a problem not likely to be solved by the commercial interests of existing telecommunications companies and existing ideas about expensive, centralized infrastructure.

But low-cost, decentralized wireless technologies could have an important role to play, in this respect. Their low price point and decentralized nature, and the openness of the standards, mean that these technologies are incredibly adaptable to new situations and new uses.

Informal and wire.less.dk are working to promote the use of wireless technologies (mainly 802.11) in the developing world. We are planning a Wireless Roadshow to teach local technology NGOs how wireless technologies can be used to bring Internet and intranet connectivity to those parts of the world not included in the plans of the commercial telecommunications companies.

Krag's presentation describes the Roadshow plan: "By teaching the skills with hands-on training, and at the same time building wireless networks in the countries we visit, we hope not only to raise awareness and heighten skillsets, but also gain the experience necessary to build a central repository of documentation and tools, targeted specifically at the developing world."

http://informal.org.uk/wirelessroadshow

http://conferences.oreillynet.com/cs/et2004/view/e_sess/4697

Download Emerging Tech Presentation File (open office impress)


comments? |

The Permeability of Free Space
Space, Informal and Lateral are embarking on a new project to explore and re-evaluate the wireless spaces opened up by the advent of affordable wireless networking and its use in recent years by projects such as http://www.consume.net. The project will focus on wireless infrastructure for artists, coummunity outreach, and an event or festival in London in 2004.



comments? |

Sarah Yeh and Dimsum.co.uk win Windrush Community Achievement Award 2003
In a year where SARS has had a detrimental impact on the lives of all Chinese communities and businesses across the globe, Sarah Yeh, Managing Director of www.dimsum.co.uk (and Informal.org.uk), the website that raises awareness of issues faced by the Chinese community in the UK, was announced as the winner of the Community Award, at the prestigious Windrush Achievement Awards 2003.


Read More... | 3009 bytes more | comments? |

GSM Spectrum
Posted by Julian on Monday, June 23 @ 23:03:40 CEST (1330 reads)

Anonymous writes "The radio authority in the UK is running a consultation on what to do with the small sidebands around the 1800 Mhz frequencies used for GSM in the uk.



One of the proposals is that these frequencies be made license exempt in the same way that the 2.4Ghz Spectrum used by 802.11b (WiFi) is. Potentially this means that it could be possible to run community GSM stations.



A document in support of the license exemption is being prepared at ROAM:

http://www.informal.org.uk/roam"


comments? |

Copenhagen Interpolation
The Copenhagen Interpolation is a wireless, community and free networking event in Copenhagen Denmark from 1-2 march 2003. The event is free to attend. For more details:The Copenhagen Interpolation WIKI


Read More... | 1426 bytes more | comments? |